The Insurance & Business Language Skills Academy
The Insurance & Business Language Skills Academy was created by Jeff Heasman, founder and owner of Insurance Upskill. Jeff is a qualified language teacher with over a decade of experience teaching legal, insurance and business English across the world.
The Insurance & Business Language Skills Academy provides world-class insurance and business language courses for the global insurance industry. We work with individuals and companies (groups and 1:1 coaching).
We also provide a language level testing service for prospective or current employees.
Please see below.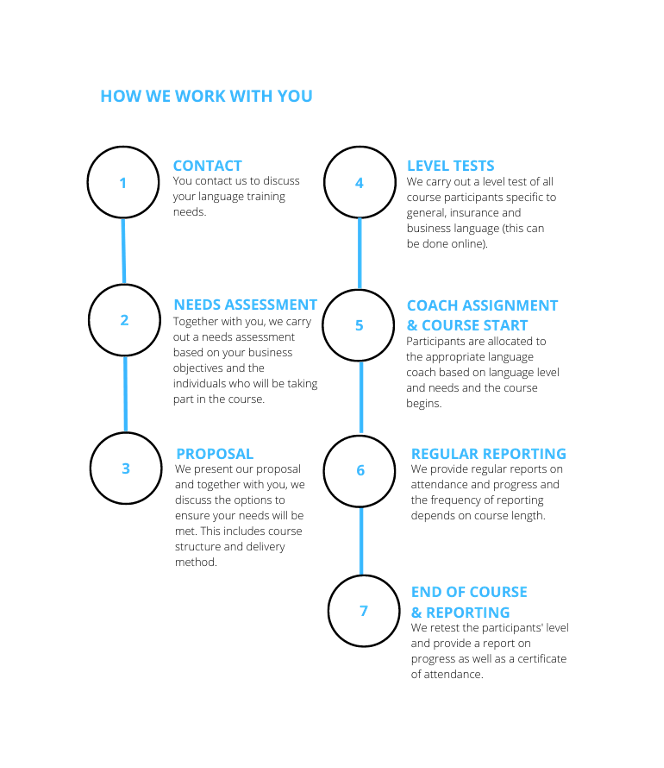 English For Business & Insurance
We provide courses across all levels, from complete beginner to advanced. All courses include essential elements of social, business and insurance English. We utilise authentic materials so that the skills learnt can be quickly and easily applied. Below are some examples of our standard courses which can be adapted to your specific needs.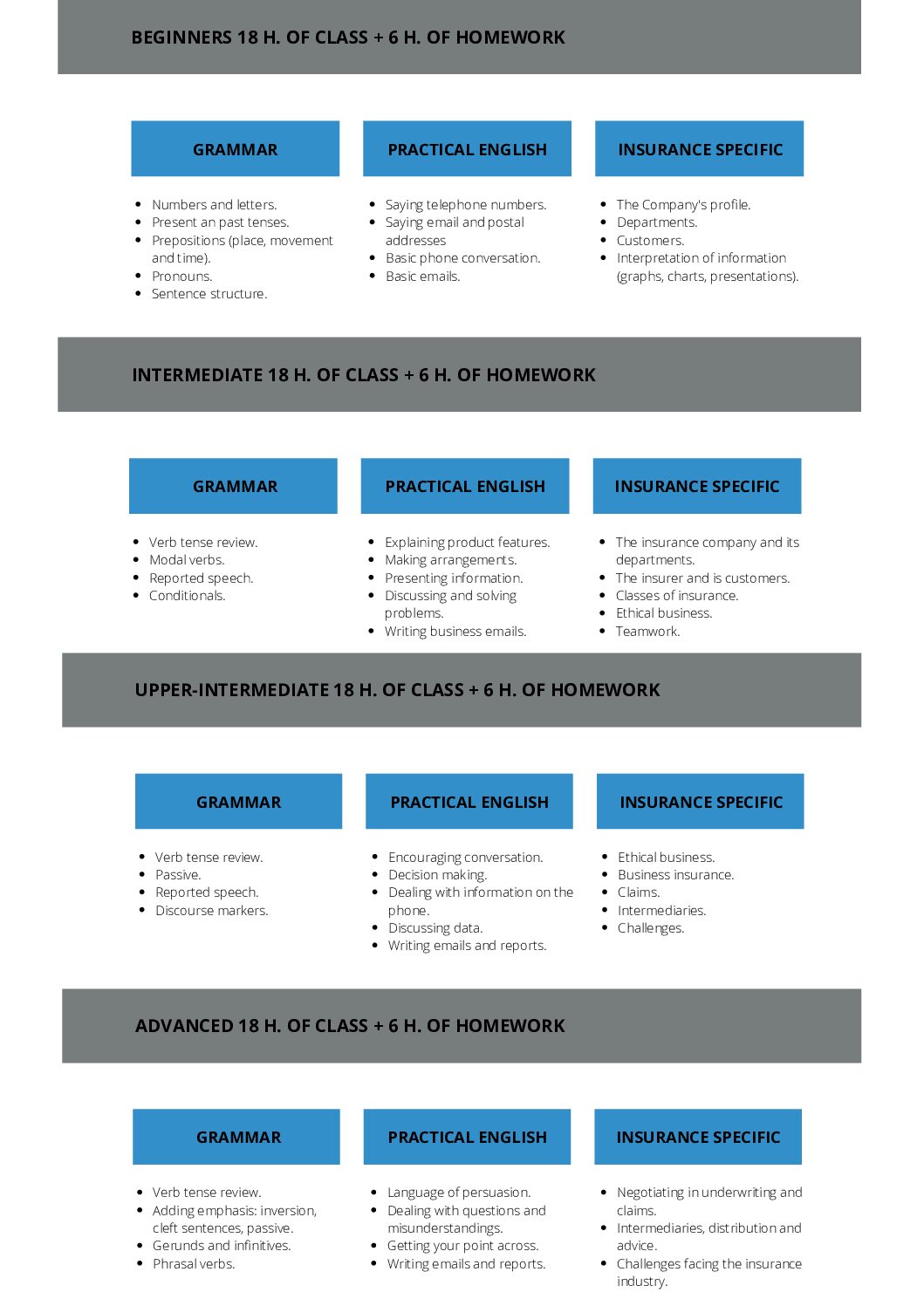 Language Testing For Prospective Or Current Employees
We are able to provide a testing service that will help you to understand the language level and communication skills of someone before you make an offer of employment or even for current employees.
We will prepare a reading and writing test that can be delivered online or at your offices and we will also carry out a speaking and listening test, either by phone, online or at your offices. It is particularly hard to assess writing and reading skills in an interview process because CVs and cover letters/applications forms are not always a good indicator of a candidate's true level. Our testing service solves this problem.
Intensive Residential Courses
It may be that you want to provide intensive residential courses for your employees. We are able to offer intensive English courses throughout the UK, Ireland and Malta through our partner academies.